Chamberlin University Graduates
Posted on: May 1, 2021 5 AM
Chamberlin University had three recent graduations including a single-ply apprenticeship, a supervisor's program and a sheet metal apprenticeship. Educating team members on safety, technical skills and soft skills empowers them to deliver quality, cost-effective projects that are completed safely and productively. We are proud of all these employees for furthering their careers and knowledge.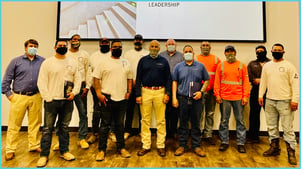 The Chamberlin University single-ply membrane concluded and graduated a total of five Chamberlin employees on March 10, 2021. The class began with the significance of Chamberlin's values and using them in the job every day. In addition to the basics of roofing technology, the roofing industry and jobsite safety during week one, the class included four more weeks of single ply roofing modules.
Ten Chamberlin employees graduated from the Chamberlin University supervisor's program on March 11, 2021. This program included classes on "the business", daily and weekly safety responsibilities, incident and crisis management, personnel management and interacting with general contractors. A detailed explanation of foreman and superintendent job descriptions was given, along with plan reading, QAQC, leadership, cost control and personal budgeting in this program.
The Chamberlin University Spanish sheet metal apprenticeship graduated a total of 10 Chamberlin employees on March 22, 2021. The sheet metal course started with instilling the importance of Chamberlin's values and using them in the job every day. In addition to the basics of sheet metal technology, the sheet metal industry and jobsite safety during week one, four more weeks of modules were completed.
Chamberlin University Graduates
---
SINGLE-PLY GRADUATES
SUPERVISOR PROGRAM
SHEET METAL GRADUATES
Cristian Vela
Max Casique
Jose Valdez
Alex Hernandez
Darwin Mora
Cristian Ferman
Losand Quinn
Amador Hurtado
Roberto Castro
Rigoberto Reyes
Dylan Rogers
Eri Anaya
Ismael Alanis
Marlon Flore
Armando Espinal
Jose Garcia
Arnulfo Salas
Eduardo Rodriguez
Roger Rayo
Kevin Koch
Victor Suniga
Roy Renteria
---
"This will improve our quality of work and help retain our employees as well. A well-trained employee will also help us get more work and make our projects more successful." - President and CEO Art Canales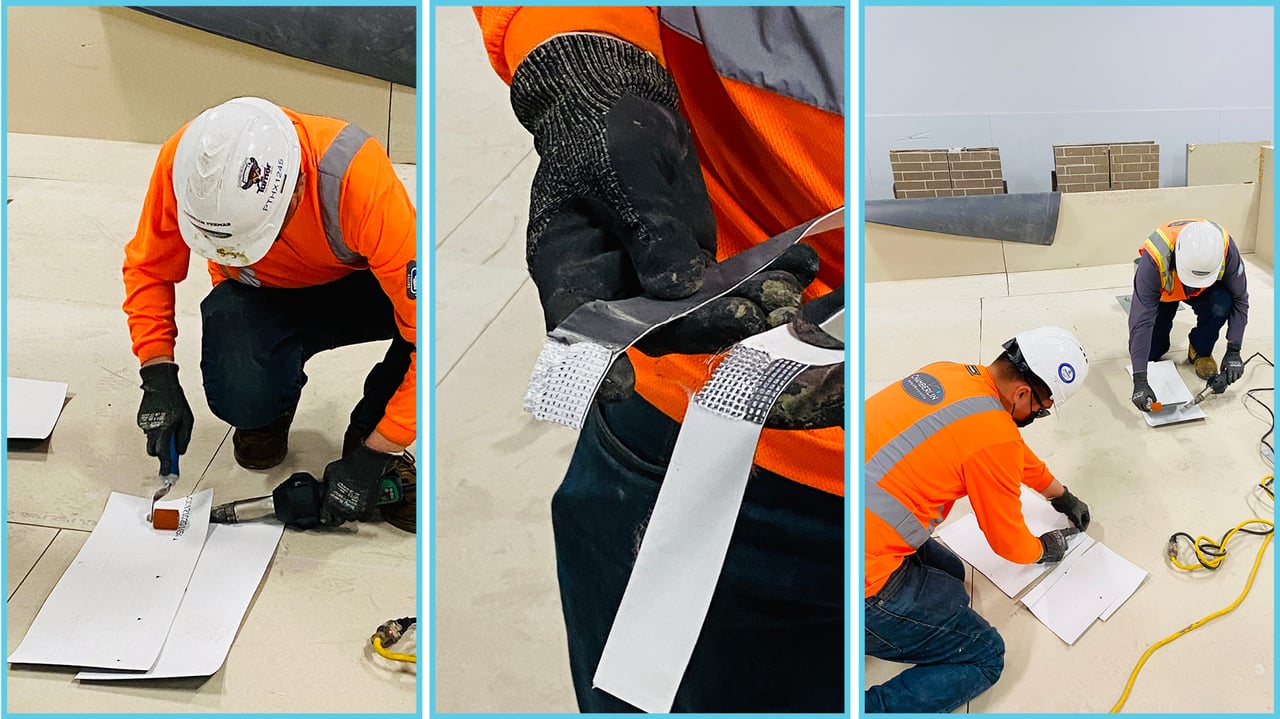 Subscribe Today!
Stay-in-the-know and subscribe to our blog today!