Commercial Building Maintenance & Leak Repair
The best time to call Chamberlin is before there is a problem. Identifying potential problems early can increase applicable solutions and save money. We understand that no two clients' needs are exactly the same. That's why each and every one of our facility maintenance plans is custom developed based on the client's concerns, issues, problem areas and individual needs.
Roofs are one of a facilities largest assets, and they often do not last their expected lifespan because they are not properly maintained. Proactive, regularly scheduled maintenance programs help protect your roof system investment. Even though a manufacturer's warranty may have been purchased with your roof when it was newly installed, all roofing manufacturers require regular maintenance to keep their warranties intact.
However, roofs are not the only structure that benefits from proper care and maintenance. Chamberlin's goal is to help your facility assets meet and exceed their expected lifespans with a comprehensive, preventative maintenance program. Our planned maintenance approach will minimize unexpected repairs, help keep maintenance costs down and protect against the premature failure of your property assets.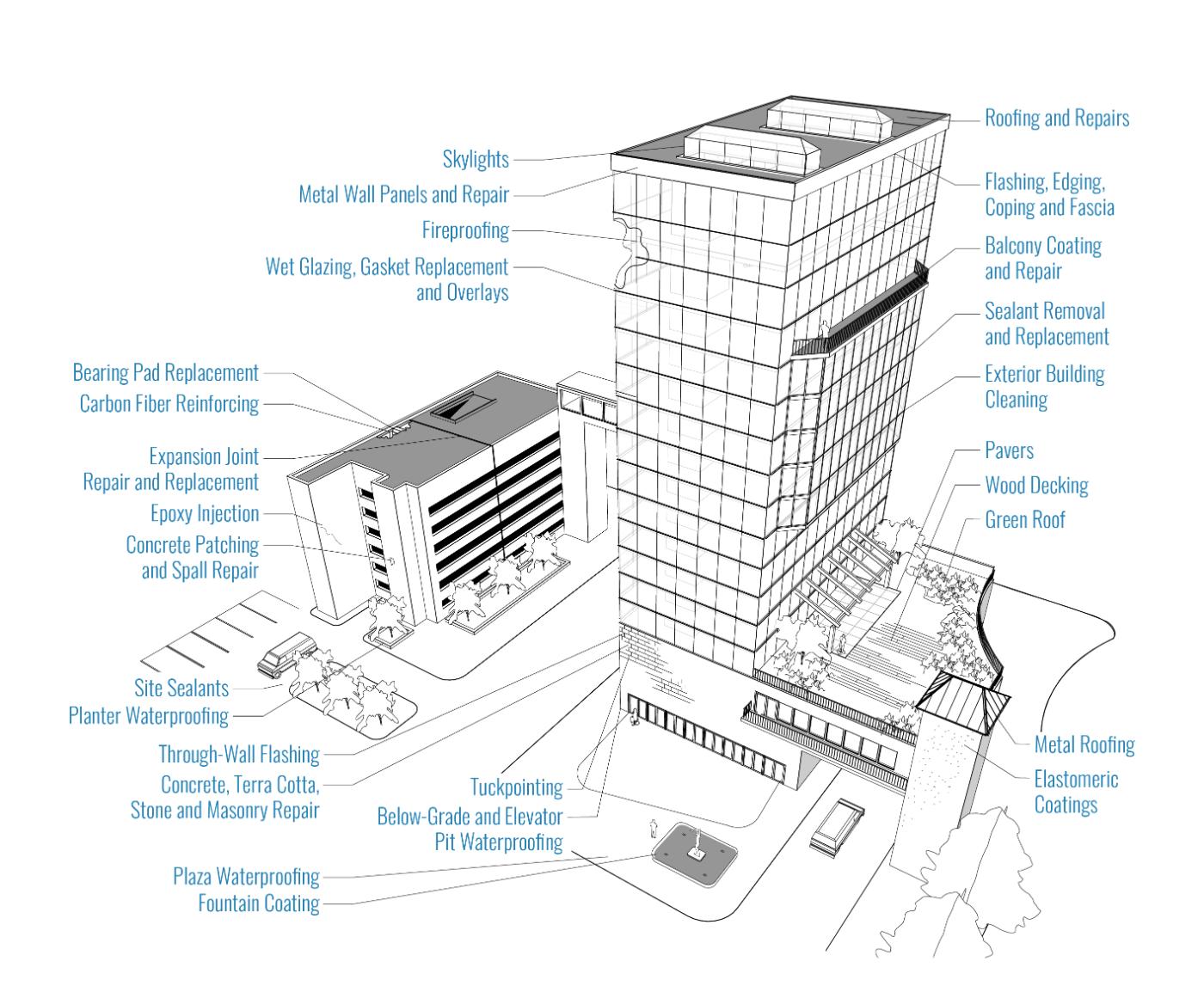 Chamberlin
Is licensed to do warranty repair work for most all major roofing and waterproofing manufacturers
Installs repairs in accordance with manufacturer and industry standards for quality and safety
Warrants roof repair work for one full year
Is a specialist in build-out work for rooftop mechanical additions and modifications
Chamberlin has a Proactive Roof Asset Management program (PRAM) that takes the burden of proper care and maintenance of your roof off you. With routine semi-annual surveys and detailed documentation of your roof's condition that you can access online anytime, this program helps you stay on top of your roof maintenance with the click of a button. It also assists with budgeting for projected repairs and replacement.
What Our Customers are Saying