Posted on: July 10, 2019 5 AM
Challenge
The US unemployment rate fell to 3.6 percent in April 2019. According to US Labor Statistics this is the lowest jobless rate since December 1969. With this exceptionally low unemployment rate, the US construction industry and general labor market is experiencing a labor shortage and correspondingly a diminished craftsmanship capability as older experienced hands move to office positions, promotions from the field, or retire. These trends are challenging to all involved in executing and delivering comprehensive projects within the built environment.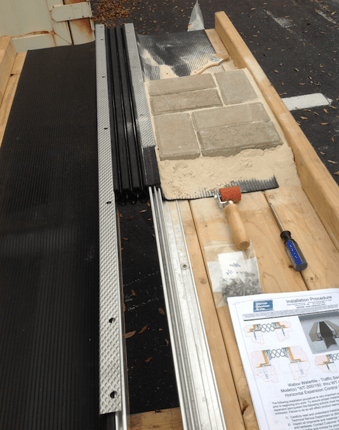 Problem
This trend is being monitored and recognized closely by those specialty construction material firms who design, develop and manufacturer performance-based materials for contractor application. The best laid designs, plans and materials can fall short without the understanding of their intended purpose and proper installation.
Solution
The increasing gap between craftsmanship skill - construction cost - project delivery is being addressed in various fashions by construction material manufacturers and suppliers through qualified material installation use and training sessions, on-line product training programs, company field site technical advisor/experts and comprehensive Product Data and Installation Guides. Learning is an on-going life skill and there is no second for first-hand experience when it comes to the construction trades.
Result
The best-in-class construction industry training programs are based around both classroom and hands-on sessions providing the craftsman a well-rounded understanding of product/material purpose, safe and efficient use, handling and installation techniques. Anchored first and foremost by safety and the understanding of the safe use and handling of the products and materials, the training should describe the material's purpose, composition and performance expectation when properly applied. This understanding helps the installer's awareness that his craft and workmanship is essential to a project's success.
The training should include the description and understanding of all related building codes and terminologies which correspond to a material's consideration and use. The right tools for the right job: The training should include a description, reference and example of all specialty tools and equipment necessary to accomplish the task and their safe handling. Productivity and crew size should be identified for the most effective and efficient execution of the work scope.
"Do-it-right-the-first-time" should be the target goal in all we do. The presenter/trainer should provide a clear and concise description and example through both classroom and hands-on product/material application. Upon completion of a training program a review of learned topics should be confirmed through a written test and issuance of completion certificate.
A contractor's investment in the training of their specialty superintendents and skilled craftsman is important to maintaining a satisfied client and profitable project. As one aspect of an owner's vetting and consideration of a specialty contractor for his/her project, should be the request and proposers' provision of documented evidence of project manager, superintendent and laborers skill training.
When Expertise Counts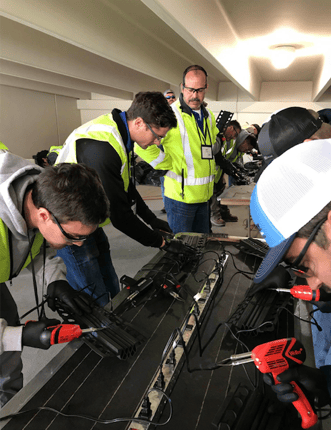 As with any construction project the coordination of trades and their understanding of the impact of each other's proper execution of their scope on the next subcontractor's work is essential. In one word: communication.
When the project requires, one aspect of the construction sequence that is critical is the anticipated material installation of a 07 9500 Expansion Control product. While generally simple in concept, the application is often minimized and can run afoul when the construction and material providing team does not effectively communicate and anticipate the design and application requirements.
An expansion joint product or system is a specialty item designed to allow a building, stadium, parking structure or bridge to move because of thermal temperature, supportive structural movements, live loads, seismic or other design movements.
The proper interface between the host structure and the expansion joint product is essential for the product's functionality and ultimate performance. A specialty expansion joint product or system is frequently an insertable product positioned within a joint throat or surface mounted product installed into a pre-defined concrete blockout.
With these common product application attributes, it is important that the host concrete be poured and placed to the design movements and tolerances defined by the project designers. This includes considering temperatures at time of concrete pour, consistency of joint throat opening, defined blockout dimensioning, levelness and locations of reinforcing steel and conduits.
A recent experience occurred on a sizable parking garage project when a pedestrian access bridge expansion joint was poured during the middle of the summer at the product's mid-range design movement when the joint should have been at its smallest opening. As time progressed and the structural joint opened, the receiving substrate became too large for the specific product model. The contractor immediately recognized the issue and consulted with manufacturer on remedying and re-sizing the desired product to meet the as-built condition. The timely collaboration and work-through solution resulted in the designer and owner obtaining the proper product as specified.
Training and education is critical to all project stakeholders for a successful project, especially in these times of labor shortage when skilled craftsmen are becoming scarcer. Starting with the manufacturers providing invaluable learning tools and training, to the contractors investing in their people and providing skill training documentation to project owners, this process is necessary in the construction world.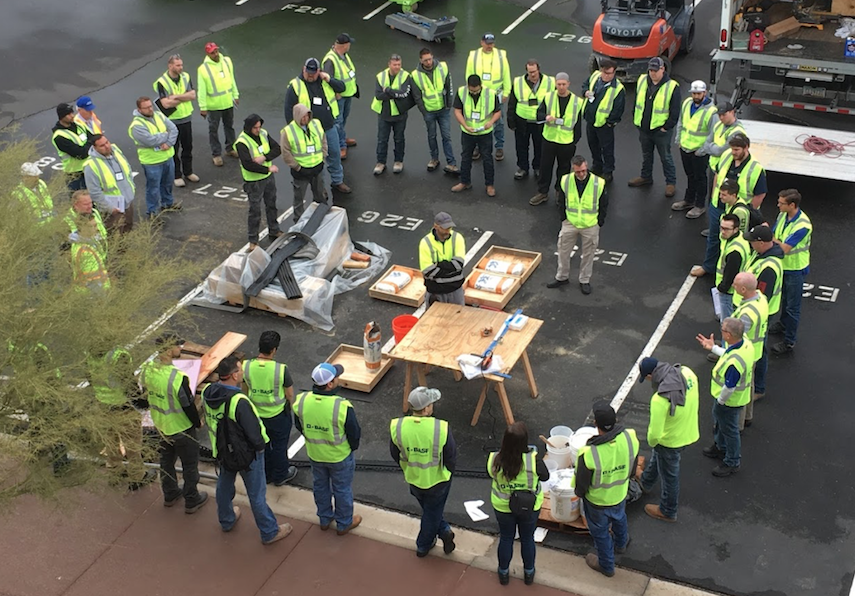 Jim Anderson introduced the "winged" expansion joint system technology to the US Parking Structure industry which has become a standard for parking structure expansion control throughout the market. He developed the Watson Bowman Acme Factory Trained Applicator Program for the purposes of training specialty contractor installers and warranting the installations. Mr. Anderson was a contributing author to ACI's Committee 362 "Guide for the Design of Durable Parking Structures" and ACI Committee Member for publication "Guide for Structural Maintenance of Parking Structures". He co-authored "Laying the Groundwork ~ the right steps to extending the service-life of your parking facility" with J. Porter of Simpson, Gumpertz & Heger, Inc. for the Parking Professional magazine, May 2017. He currently serves as co-chair of the International Parking-Mobility Institute committee "Planning, Design & Construction". Mr. Anderson can be reached at 803.609.0701 and jim.anderson@basf.com.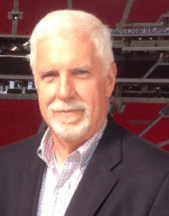 Jim Anderson
Regional Sales Manager
Watson Bowman Acme Corp,
a BASF company
Subscribe Today!
Stay-in-the-know and subscribe to our blog today!