TEXO Distinguished Building Award
Posted on: January 10, 2020 6 AM
Chamberlin's roof replacement on the St. Andrew's Episcopal Church in Fort Worth, Texas, has earned a first place TEXO Distinguished Building Award. This awards program recognizes outstanding construction projects in North Texas and embodies the skill, commitment and passion that TEXO members have for construction. Placing first qualifies Chamberlin for the Associated Builders and Contractors (ABC) National Excellence in Construction Awards competition.
Operations Manager Larry Johnson and Project Estimator David Bowen accepted the award at the TEXO Holiday & Awards Gala on December 12, 2019, at the Hyatt Regency in Dallas, Texas. Eight hundred guests gathered to celebrate winners of TEXO's numerous awards programs throughout the year. This honor will also be featured in the Winter edition of TEXO's IN FOCUS magazine.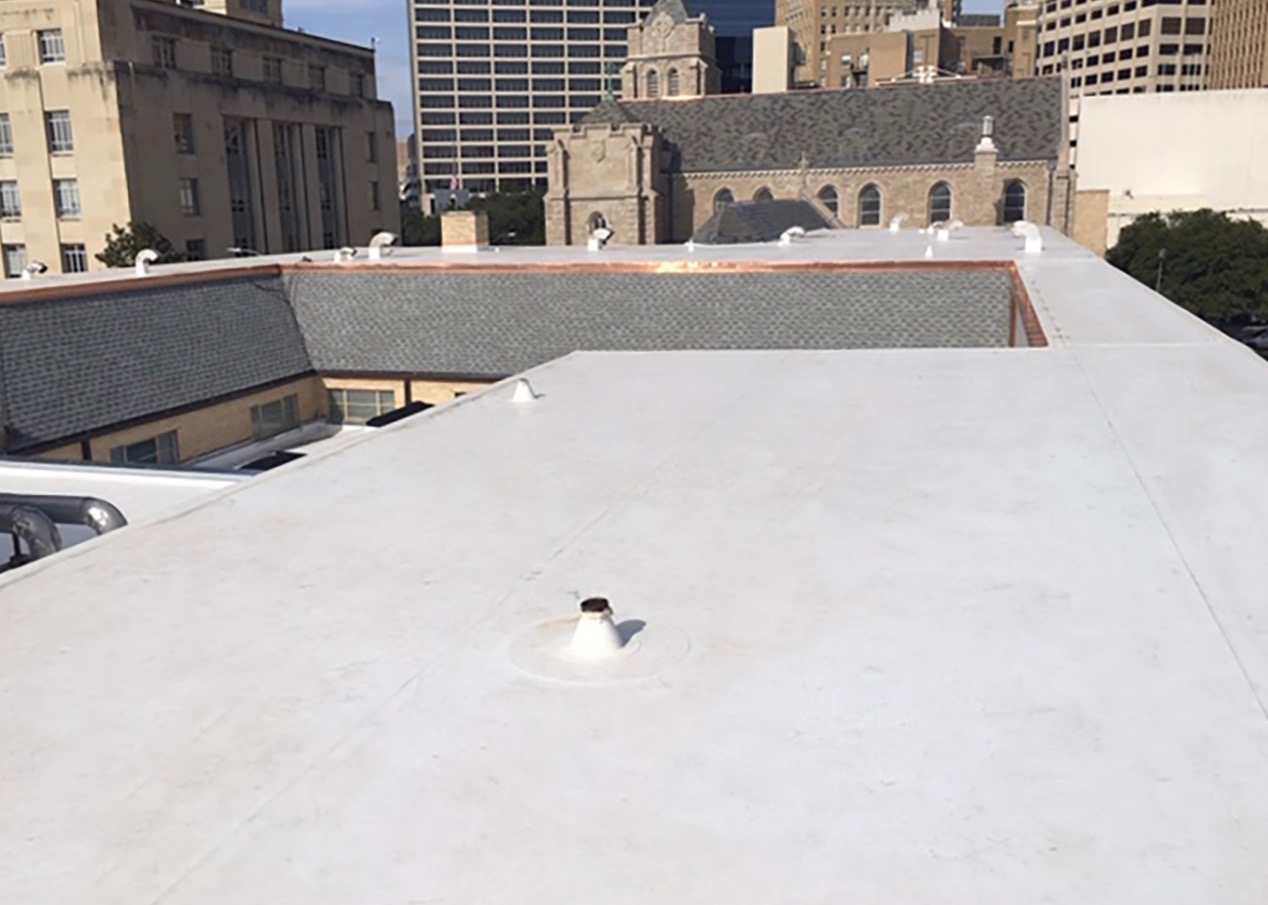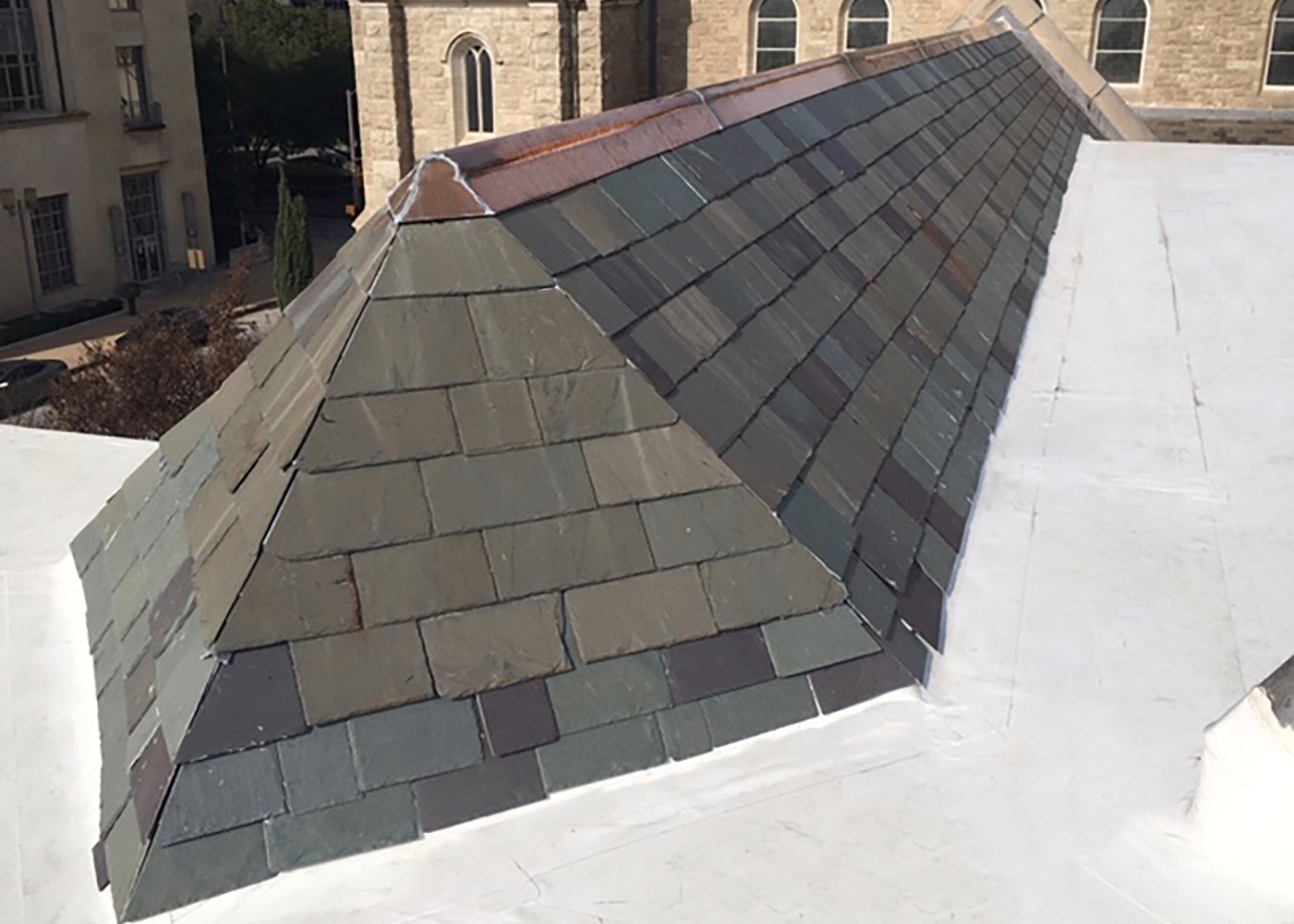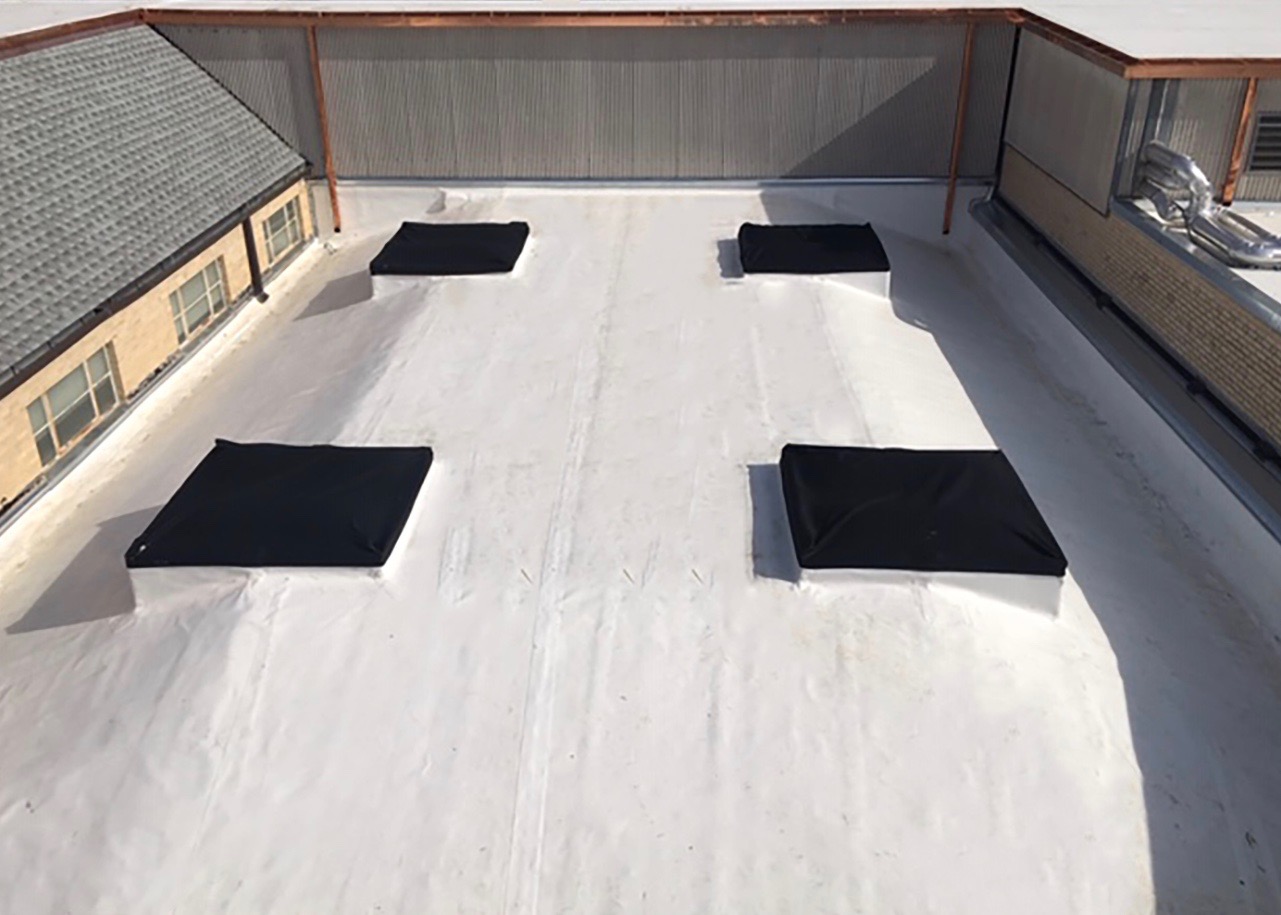 St. Andrew's Episcopal Church, built in 1910, is widely regarded as one of the most beautiful Gothic Revival churches in the Southwest. In 2018, the building had been experiencing leaks for nearly a year due to unknown causes. Chamberlin performed a full roof replacement to rectify the extensive water intrusion and hail damage from a storm the previous year. A TPO roofing system was installed along with custom-made copper flashing on the roof edges, walls, ridges and gutters. The top two rows of slate roofing on the roof peaks were also replaced due to asphalt seepage from the original roof system.
This church is located in the center of bustling downtown Fort Worth. It's a busy city with crowded, narrow downtown streets, an abundance of businesses and limited parking. These logistical challenges proved difficult for material delivery, staging and roof access. Additionally, the one portion of the roof that could be utilized for material storage was a 1,700-square-foot area inset into the center of the roof about 15 feet below the rest of the roof's elevation. This required the crane operator on the ground to essentially deposit materials into a hole he could not see. To combat this challenge, Chamberlin put an extra set of eyes on the task. In addition to having someone on the roof to unload the crane, another crew member was a spotter on the higher roof directing the crane operator as his eyes and ears to accurately and safely deliver the materials to the correct place.
Subscribe Today!
Stay-in-the-know and subscribe to our blog today!