Posted on: October 26, 2020 5 AM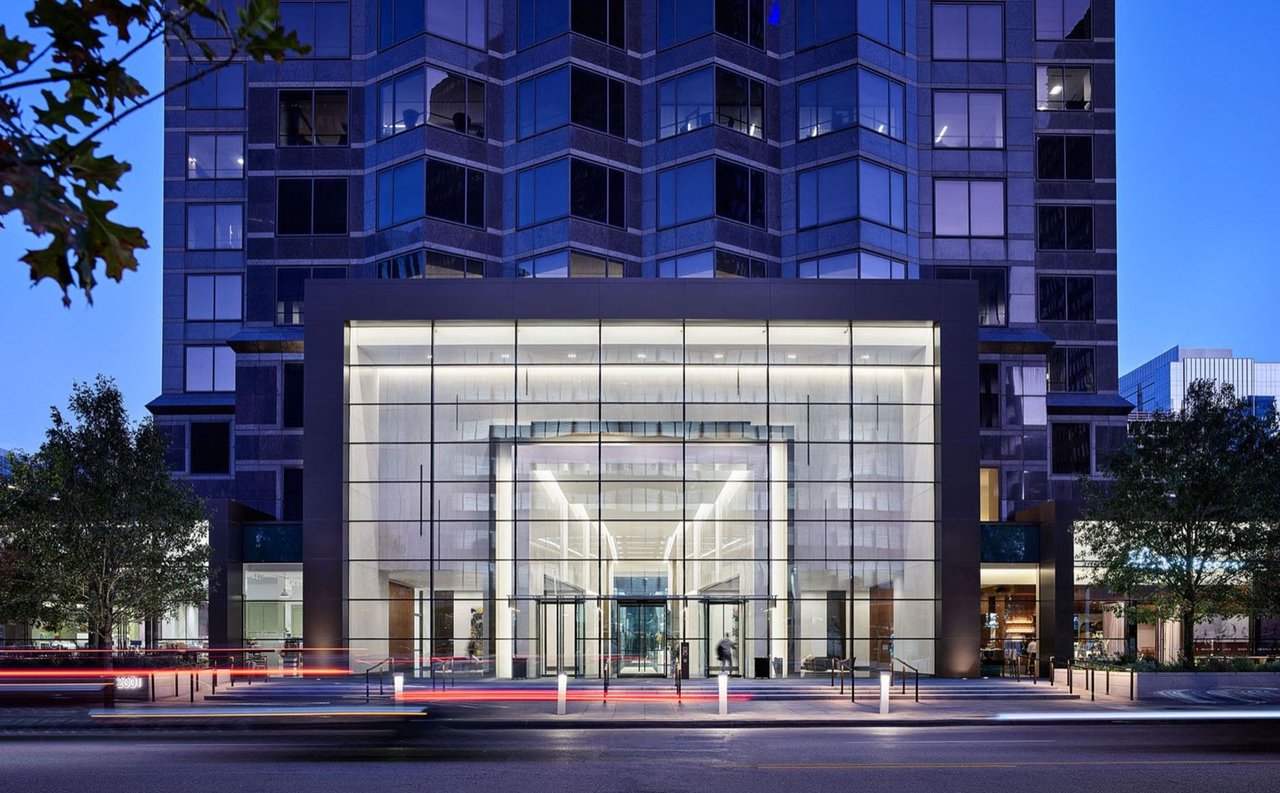 Trammell Crow Center in Dallas, Texas, is a mixed-used destination encompassing a nine-level parking garage, 34,000 square feet of retail space, a 9,000-square-foot conference center and a 400-unit high-rise tower comprised of office space.
A unique renovation was recently completed to cease persistent water infiltration in the parking garage. The center's plaza deck, which encircles the high-rise tower, was originally built over a 35-year-old existing parking garage and had to be removed to replace the waterproofing between the deck and the garage. After the original waterproofing was removed, Chamberlin installed 45,000 square feet of hot fluid-applied waterproofing, caulked expansion and control joints and installed 4,000 square feet of pavers. Chamberlin also installed Carlisle TPO Membrane over concrete decking on three balconies on the tower.
Precise scheduling was a main focus on this project. Working with multiple trades, such as electricians, plumbers, masons and other exterior trades can create scheduling challenges. Additionally, the center was operating during construction, so considerations had to be taken to keep the tower entrances and exits as well as the surrounding plaza functioning.
Communication was vital during this project. Not only did crews have to keep up with the scheduling of the sequences, but it was important for Chamberlin to coordinate with the other trades who would need to make penetrations through the deck for things such as electrical pipes and plumbing for drains. These penetrations had to be created before the hot fluid-applied waterproofing was installed or it would puncture the membrane allowing water to seep in.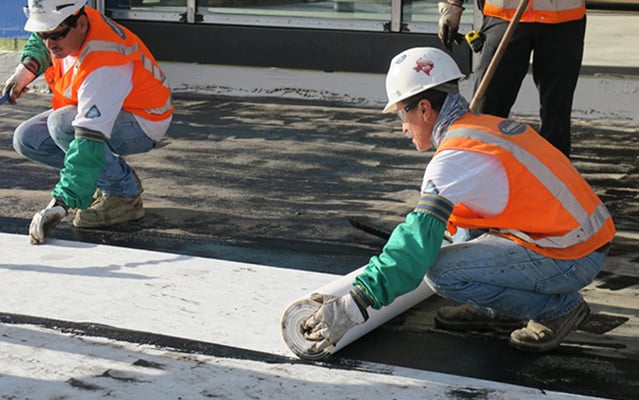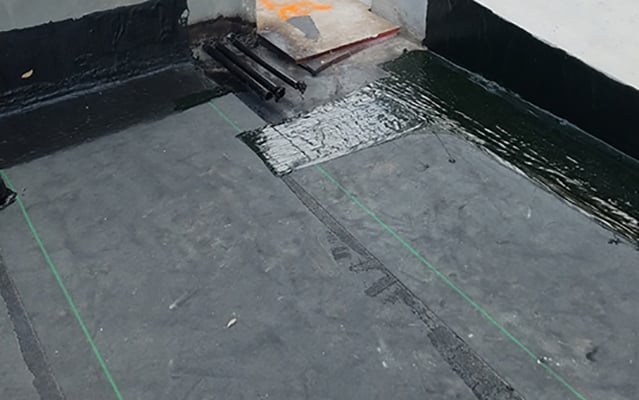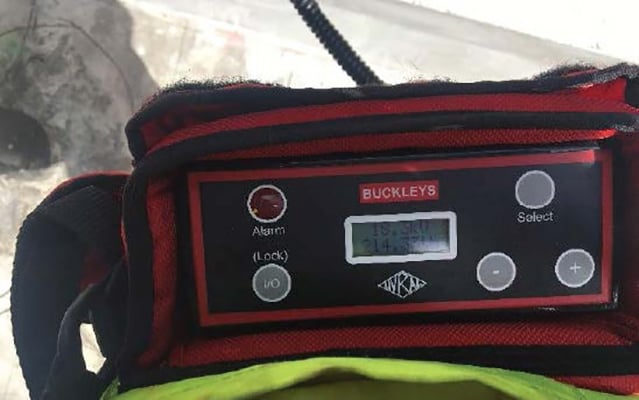 In order for Chamberlin to verify their work was 100% watertight, they utilized Electronic Leak Detection (ELD) testing. Once all trades completed their scope in each section, an ELD test was performed and a report was provided that identified if the section was watertight or had breaches in the membrane. If the report came back with no breaches, Chamberlin would proceed to the next section in the sequence. However, if a breach was identified Chamberlin would fix the breach immediately so it could be retested.
Taking time before starting a task to recognize potential hazards and identify preventative measures that can be taken helps protect employees and those working around them from potential hazards becoming incidents. This was especially pertinent on this project given the close proximity of other trades.
Chamberlin's attention to coordination, internal and external communication and their ability to complete their scopes in a timely manner were critical in delivering a high-quality project on time and with zero safety incidents. Chamberlin Project Manager Justin Holiman said, "Thanks to our crew's diligent effort on a daily basis, we were able to successfully complete this project and further strengthen our bond and trust with our client."
Subscribe Today!
Stay-in-the-know and subscribe to our blog today!