Dallas County Community College District Earns More Recognition for Chamberlin
Posted on: January 29, 2010 6 AM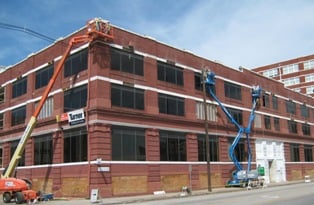 Dallas County Community College District (DCCCD) is one of Chamberlin's most decorated projects to date. Not only did it take home a North Texas Associated Builders and Contractors (ABC) Excellence Award last year, but it also won a National ABC Eagle Award. This year DCCCD has gone on to take home three more awards.
DCCCD recently won International Concrete Repair Institute's (ICRI) Outstanding Concrete Repair Merit Award in the "Historic Structures" category. Project Manager Andy Wharton accepted the award on Chamberlin's behalf at ICRI's Annual Convention in Tempe, Arizona. Winning ICRI projects follow strict guidelines and demonstrate certain qualities including project uniqueness, use of state-of-the-art methods and materials, functionality, value engineering and aesthetics.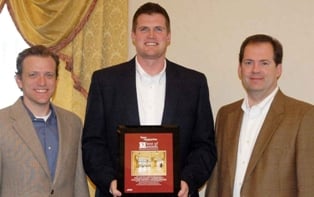 DCCCD also took home the Texas Construction magazine's Best of 2009 Award. Texas Construction magazine hosts an annual awards competition that recognizes commercial construction firms across the state of Texas and Oklahoma. This year, with over 150 nominated projects, Chamberlin won the Best of 2009 Award for Specialty Contracting. Projects were awarded based on safety, innovation, contribution to the community or industry, construction quality, craftsmanship, function and aesthetic quality of design. All entries were sorted by project type and each category had one "Best of" award winner.
In addition, Chamberlin submitted the DCCCD project to AGC's North Texas Summit Awards and won the "Outstanding Project" award in the "Masonry" category. This was Chamberlin's first time to submit a project in this award competition.
To date Dallas County Community College District has received five awards. Chamberlin looks forward to cranking out more top-notch projects in the coming years.
Subscribe Today!
Stay-in-the-know and subscribe to our blog today!