Chamberlin Receives ENR Best Project Award
Posted on: October 28, 2016 5 AM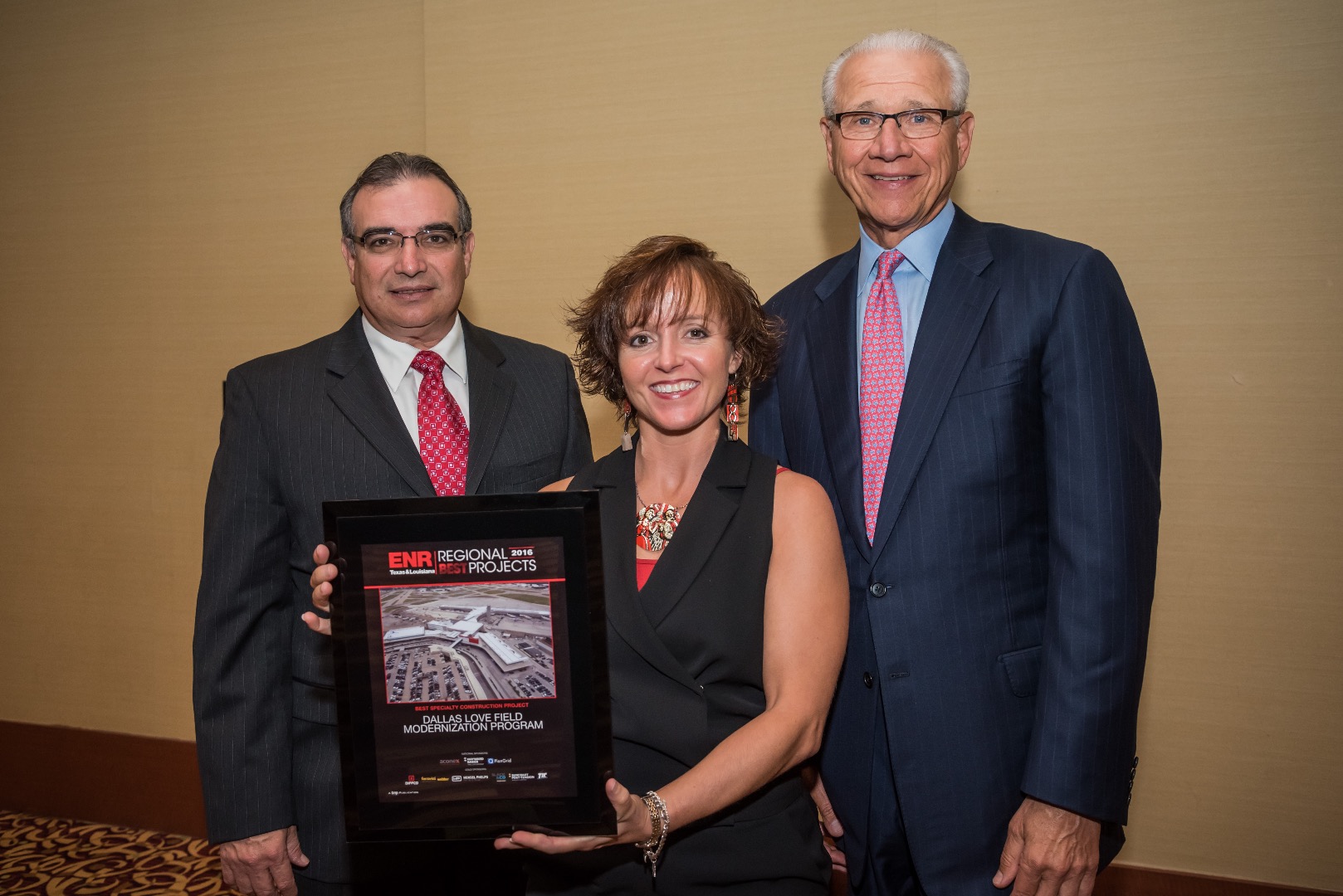 Chamberlin Roofing and Waterproofing received an Engineering News-Record (ENR) TX & LA Regional Best Project Award in Specialty Contracting for their roofing work on the Dallas Love Field Modernization Program. This awards program acknowledges five criteria including safety, innovation and teamwork.
This project was the largest and most ambitious construction effort since the airport's establishment in 1917 and involved a complete terminal renovation and expansion, the addition of new concourses, a larger baggage claim and new ticketing wing.
Chamberlin re-roofed the existing main terminal and installed a new roofing system on the expansion of the main terminal, new baggage claim, ticketing wing and concourses. In total, 450,000 square feet of a torch-applied Soprema two-ply modified bitumen roofing system was installed. Chamberlin also installed a 45,000 square-foot GAF PVC roof on the main canopy at the airport entrance as well as a 40,000 square-foot Firestone TPO roof system on a roadway canopy. A 10-man crew worked for four years to complete this tremendous project on time and with no safety incidents.
It is an honor for Chamberlin to be a part of this tremendous project and to be recognized for their commitment to safety, quality and teamwork.
Subscribe Today!
Stay-in-the-know and subscribe to our blog today!