Chamberlin Receives Three National Awards for Excellence
Posted on: April 15, 2019 5 AM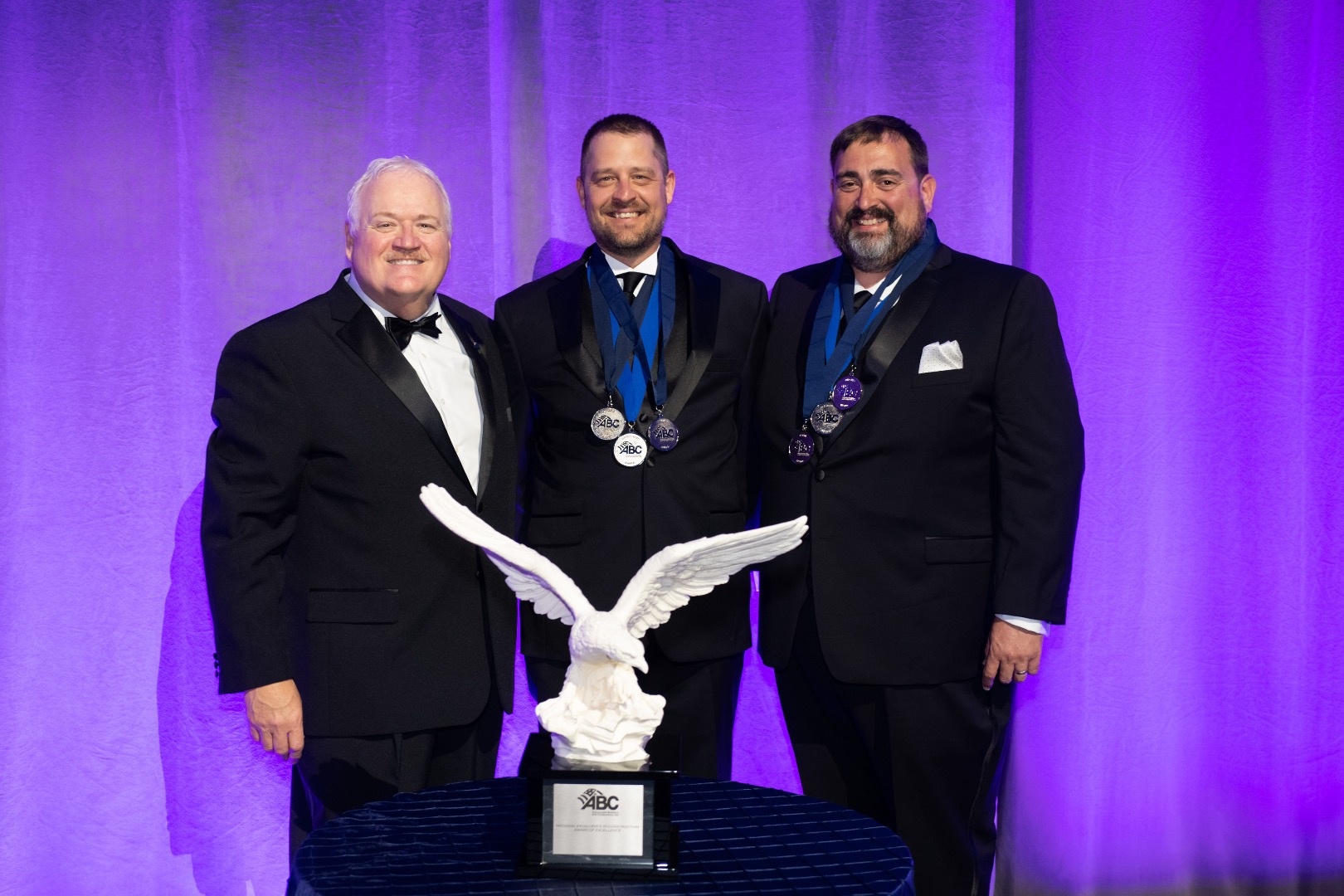 Associated Builders and Contractors awarded Chamberlin for project and safety excellence.
The Associated Builders and Contractors (ABC) National Excellence in Construction (EIC) program honors the nation's most innovatice and high-quality construction projects, safety programs and diversity programs. Chamberlin Roofing and Waterproofing received three awards at this year's 29th Annual Excellence in Construction Awards banquet on March 27, 2019, in Long Beach, California.
Contractor members compete for honors for their outstanding construction projects across the nation.Chamberlin's balcony restoration on The Querencia in Austin, Texas, earned a first place Eagle Award. Chamberlin installed nearly 190,000 square feet of waterproofing products for this 38-acre, resort-style retirement community. Despite challenges such as terrain obstacles, unknown conditions and time constraints, the crew completed this project in 20 months while keeping the comfort of the residents as a priority. Teamwork, innovation and proactive planning made this award-winning project a success for the whole team.
Another of Chamberlin's balcony restoration projects received accolades from ABC. The Buckingham is a four-story senior living community located in the center of Houston, Texas. Due to unknown issues during original construction, the waterproofing and flashing details installed on the balconies failed, allowing water infiltration that caused extensive damage over the years. Chamberlin fully restored and waterproofed 144 balconies at The Buckingham. During the nearly two-year project, Chamberlin enhanced productivity and streamlined installation approaches to ultimately save time and money. An ABC Pyramid award was presented to Chamberlin for their work restoring The Buckingham balconies.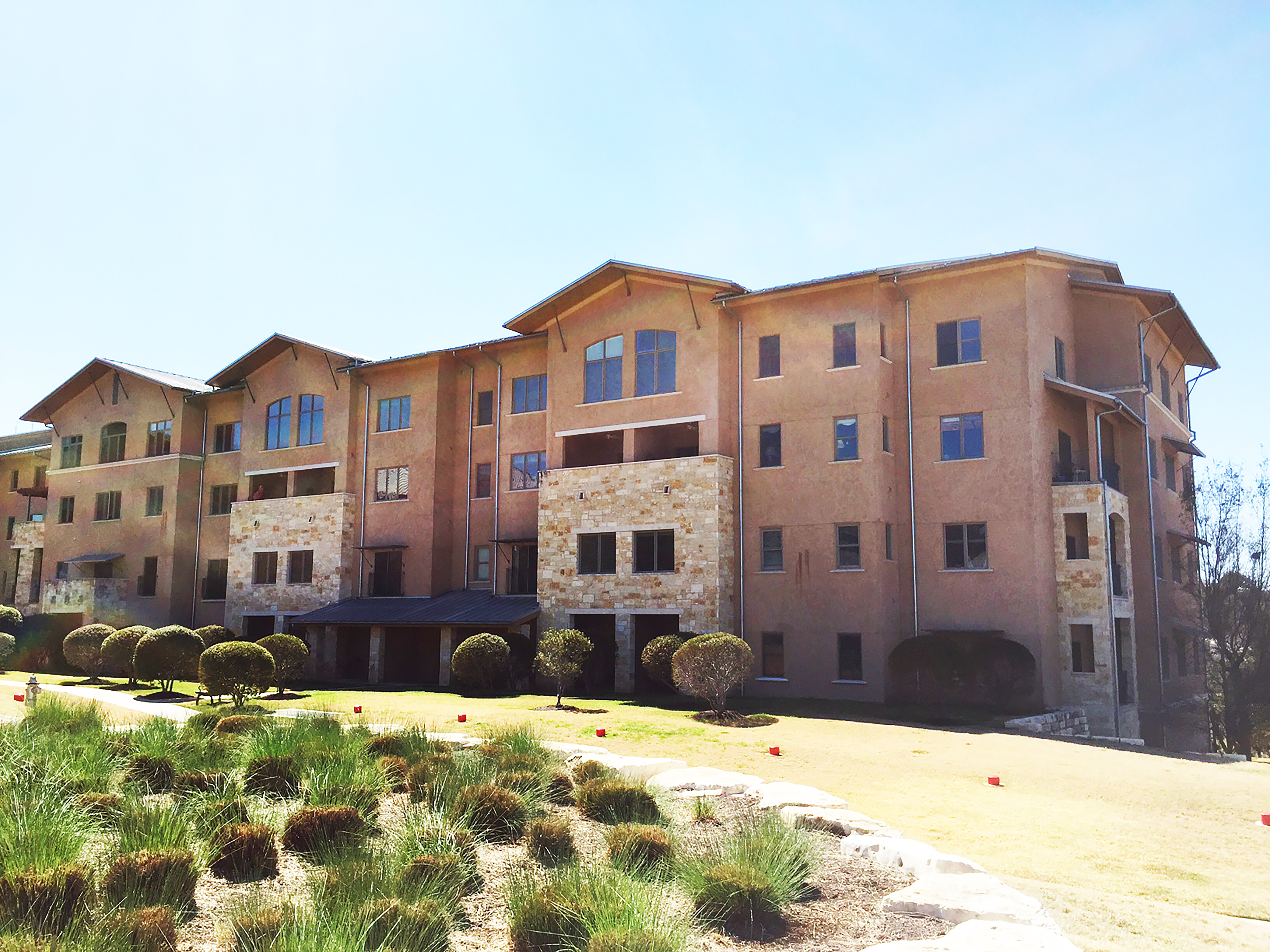 Chamberlin was awarded a first-place ABC Excellence in Construction award for their balcony restoration on The Querencia in Austin, Texas.
The ABC National Safety Excellence Awards recognize companies who exhibit a continued commitment to jobsite safety and whose safety performance and programs are judged to be exemplary by the ABC National Environment, Health & Safety (EH&S) Committee. Award categories are based on a company's total work hours per calendar year and placement within the North American Industry Classification System (NAICS). Chamberlin Roofing & Waterproofing was honored to receive an ABC National Safety Merit Award for their comprehensive safety program, performance and culture.
Safety is the primary focus on every job undertaken at Chamberlin. Safety training and education are key elements of Chamberlin's safety program and culture. Two of Chamberlin's safety coordinators have achieved their Certified Safety and Health Official (CSHO) certifications. The CSHO Construction Program was developed to equip construction industry professionals who are responsible for jobsite safety and supervision with a solid foundation in regulatory knowledge. This certification requires more than 200+ hours of specific OSHA regulatory training. Chamberlin commends Edgar Vilchis and Jorge Hermosillo for their accomplishments and recognizes the added value they bring to the company's safety program and processes.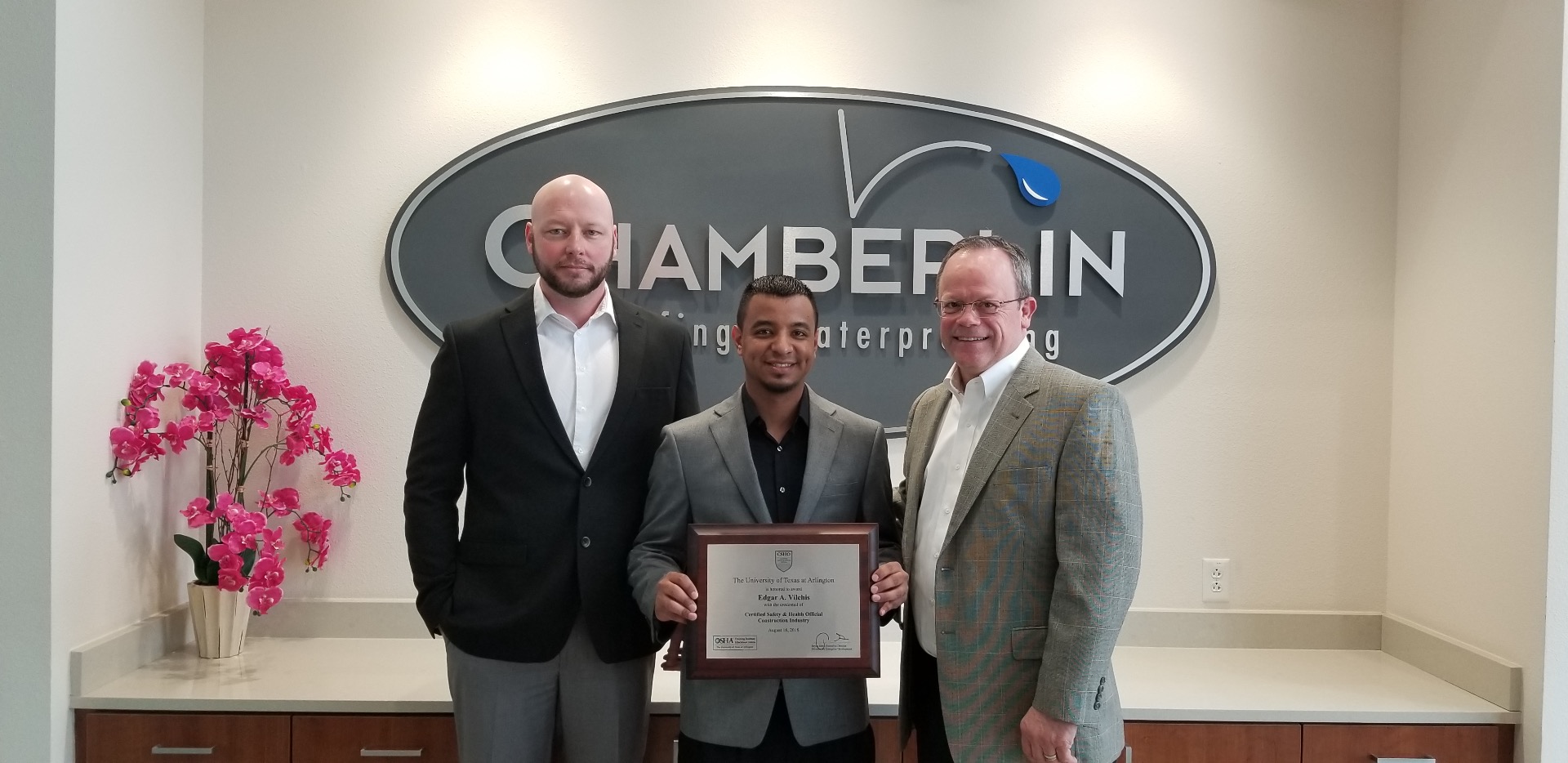 Chamberlin safety coordinators completed over 200 hours of OSHA training to become Certified Safety and Health Officials.
Subscribe Today!
Stay-in-the-know and subscribe to our blog today!