Advocating AEC Workforce Development
Posted on: July 23, 2020 7 PM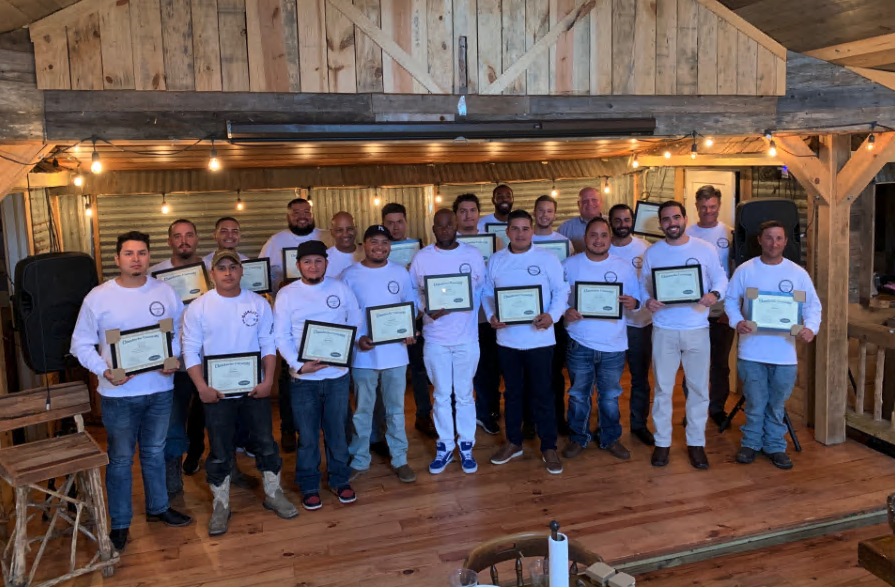 Craft training has always been a vital element of the architecture, engineering and construction (AEC) industry and never more so than with the current employment trends.
With our workforce aging out, we need the next generation of workers to be skilled with hands-on experience. This allows them the expertise to deliver not only high-quality installations, but solutions for potential unforeseen conditions discovered during construction. In addition, proper training teaches them to do their job in a manner that protects their safety and the safety of those around them.
Chamberlin has long been an advocate of craft training and established Chamberlin University in 2006 as part of their strategy to prepare for the future by earnestly training and educating their workforce. Chamberlin has graduated hundreds of craft workers and superintendents from the course and invested thousands of hours in Chamberlin 'U' training and education. The courses teach team members safety, technical skills and soft skills. They examine the multiple roofing and waterproofing scopes Chamberlin installs with topics such as substrate conditions, details, water testing, calculations and application techniques. Chamberlin is very proud of their recent graduating classes which included 34 team members.
Chamberlin employees participate in training and mentoring outside of the company as well. Along with industry partners, Chamberlin joined UpSkill Houston to deliver career preparedness expertise to students attending the Boys & Girls Club's summer program in Santa Fe, Texas.
Waterproofing General Superintendent Alex Benzor shared his career journey and accomplishments. He also demonstrated proper caulking joint installation with an interactive mockup. Alex and Chamberlin team members Bradley Rowan and Carlos DeLeon gave the attendees a real idea of what a career in construction can look like and what advantages it can hold.
Chamberlin also supports Build Texas Proud, whose mission is topromote and reinforce the advancement of the construction industry and its peoplein order to build pride amongst construction personnel and showcase the industry in a positive light. Their vision of celebrating construction in Texas can boost growth and retention among our workforce and present Texas as a premier location for developers. You can get involved with Build Texas Proud on social media by using #buildtexasproud or sending your construction photos to info@buildtexasproud.com. You can find more information at www.buildtexasproud.com. Let's celebrate construction in Texas together!
Subscribe Today!
Stay-in-the-know and subscribe to our blog today!