21Turtle Creek Condominiums Parking Garage
Dallas, Texas
---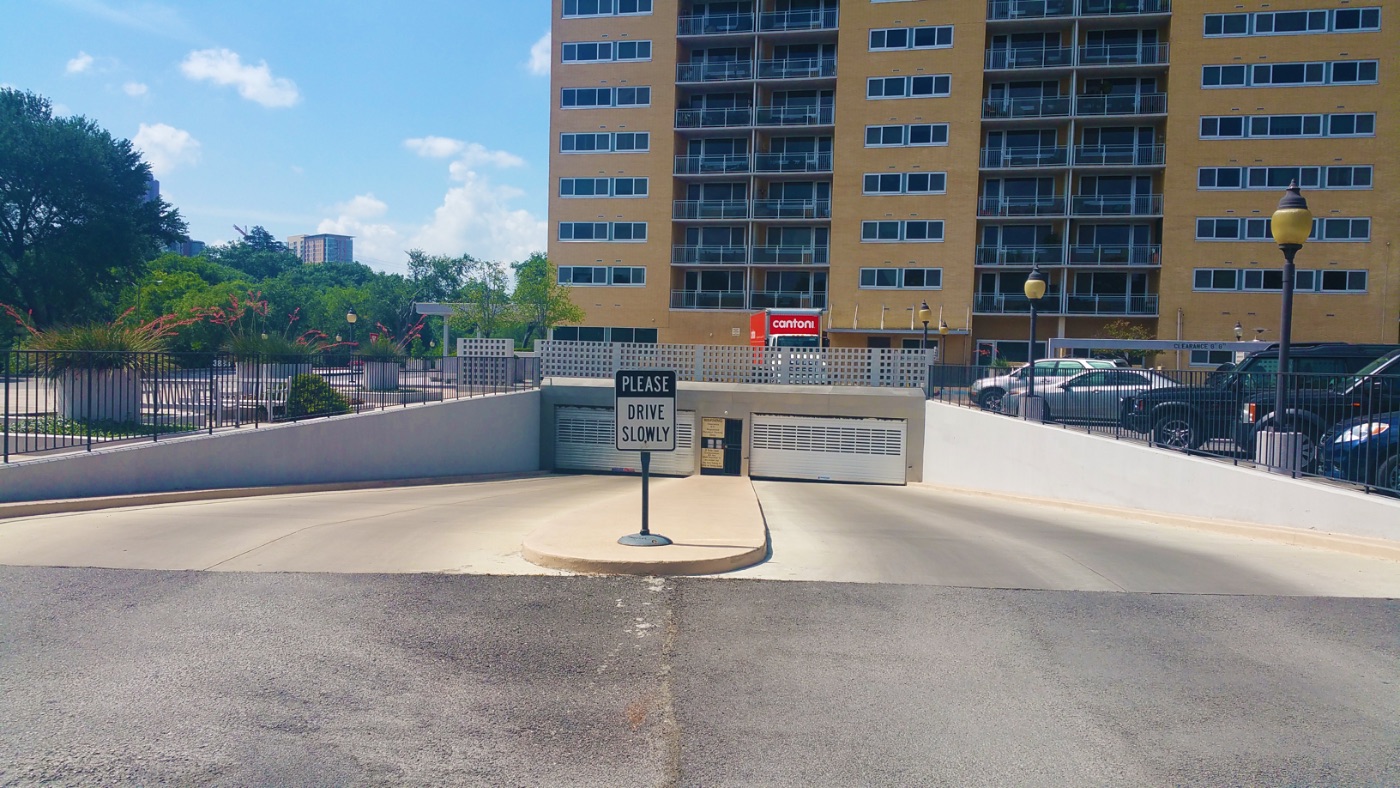 Service Type:Remedial Waterproofing
Scope:Split slab waterproofing, structural ramp and stair replacement, epoxy injection, structural concrete repairs and fiber reinforced polymer
Description:
One of Dallas' first residential high-rises, 21 Turtle Creek Condominiums offers luxury living in the heart of one of the most upscale neighborhoods in Dallas. It was built in 1963 and the wear and tear of time and use over the years took its toll, especially on the 105,000-square-foot underground parking garage. Chamberlin completed extensive concrete patching, structural repair, overhead patching, column repair and slab repair for the garage. Additionally, the stairs leading down to the parking garage were restored, expansion joints running alongside the building were replaced and the loading dock was patched and traffic coated.
Several different demolition methods were utilized for the concrete patching to avoid disturbing the post-tension slab in the parking garage. The 4,500 square feet of patching was all done by hand, diligently working so the end product was ultimately smooth and blended nicely into the existing concrete.
The concrete stairs leading from the loading dock down to the parking garage were in poor condition due to rain and other erosive elements over the years, and considerable repair was needed. The topside of the stairs could be hand patched, but the underside was more extensively damaged. To fully restore the staircase, the under section needed to be demolished and new concrete poured. Since this staircase was suspended over an electrical room in the parking garage, this was accomplished by creating a plywood form to pour the concrete into with an innovated design of Plexiglas windows built into it to track the concrete pour and confirm the concrete was dispersed properly, filling all of the demolished areas.
The project required high levels of coordination and communicationto respect the tenants and their daily schedules. The project was completed safely and on time with an end product that the owner was extremely pleased with.
Category:Parking Garages
Owner:Twenty One Turtle Creek Condominium Association
Architect:Conley Group, Inc.
General Contractor:Chamberlin Roofing & Waterproofing
Contract Amount:$1,100,000
Get in Touch with Us Today!