Dallas County Community College District
Dallas, Texas
---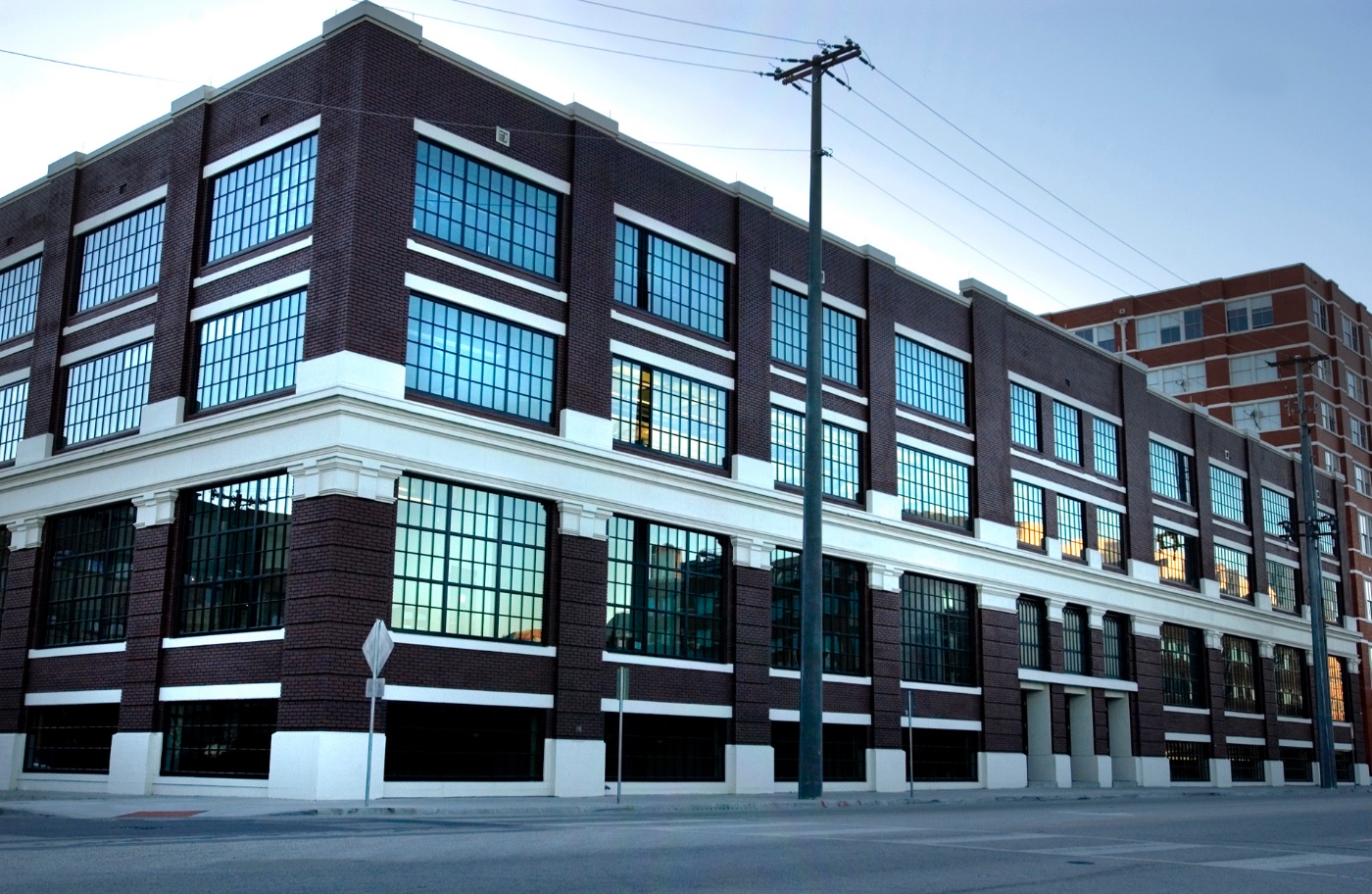 Service Type:Remedial Roofing & Waterproofing
Scope:Concrete repair, epoxy injection, corrosion inhibitor, interior wall and floor sealer, cementitious waterproofing, replaced brick, tuck pointing, masonry infill, removed and replaced deteriorated concrete and steel lintels, installed new hollow metal frames in existing masonry walls, elastomeric coating, plaster, new weeps in flashing at masonry, joint sealants, sheet waterproofing, water repellent, rebuilt parapet walls
Description:
Chamberlin Roofing & Waterproofing successfully renovated the old Sears Roebuck Building, built in 1914, that has been transformed into a mixed-use center with retail, over 450 loft-style apartments and a small adjacent office portion that houses the new downtown offices of the Dallas County Community College District (DCCCD).
After being unoccupied and unmaintained for many years, the space had numerous interior concrete spalls, years of exposed concrete and metal lintels that were deteriorated, a roof that was comparable to Swiss cheese, and 88-year-old wax-based sealants at all key waterproofing joints. Turner Construction brought Chamberlin on to the project to perform an extremely comprehensive scope of restoration services to make the building useable and enhance its architectural significance as a historical registered building. For Chamberlin's hard work on this building they received many awards.
Category:Historic
Owner:Dallas County Community College District
General Contractor:Turner Construction
Contract Amount:$950,000
Get in Touch with Us Today!