Chickasaw Nations Visitors Center
Sulphur, Oklahoma
---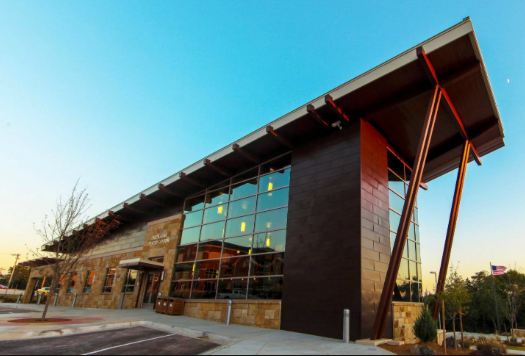 Service Type:New Construction Waterproofing
Scope:Air barrier, bentonite waterproofing, joint sealants and water repellents
Description:
Chickasaw National Recreation Area built a new 8,500 sf Visitors Center and the Cultural Project was built and constructed with waterproofing and repellents to ensure the long term value of the roofing and envelope. The modern building helps tell the history of the Chickasaw Nation and represents a gateway to many attractions in the area. Chmaberlin Roofing and Waterproofing was proud to be part of history preserving commercial building project.
Category:Cultural / Non-Profit
Owner:Chickasaw Nation Department of Commerce
Architect:Frankfurt Short Bruza (FSB)
General Contractor:Flintco
Contract Amount:$100,000
Get in Touch with Us Today!