Posted on: July 7, 2022 5 PM
Proper training and continuing education are key components in working safely and productively on our projects. Chamberlin prides themselves on high-quality installations based on decades of hands-on experience. Through professional development and mentoring, we elevate our team to deliver successful projects at the best possible price.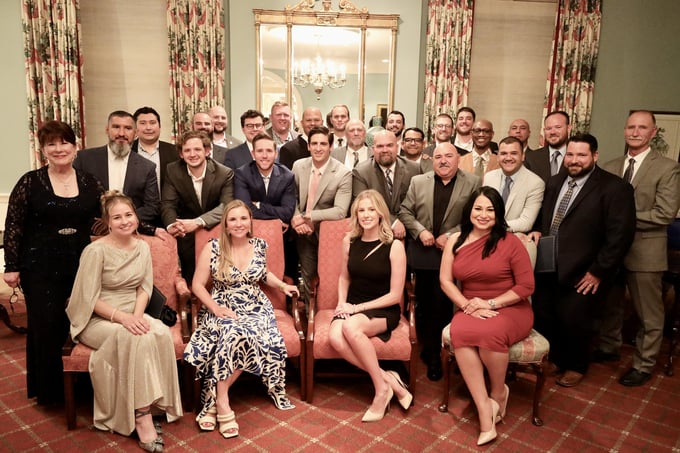 Associated Builders and Contractors (ABC) Greater Houston chapter's 2022 Leadership Forum commenced in January of this year. Consisting of 11 interactive learning sessions, this course guides A/E/C professionals to reach their highest leadership potential. The comprehensive program helps attendees polish their leadership skills and communicate effectively. Congratulations to the four Chamberlin employees who graduated from ABC's 2022 Leadership Forum on Friday, May 20, 2022, at the Junior League of Houston.
CHAMBERLIN GRADUATES
Jorge Hermosillo, Safety Manager
Wayne Ferguson, Roofing & Sheet Metal Operations Manager
Jonathan Harper, Roofing & Sheet Metal Senior Project Estimator
Jared Britton, Roof Maintenance & Leak Repair Project Manager
Construction Career Collaborative​ (C3) is an alliance of construction companies dedicated to positively impacting the future of the construction industry by strengthening the workforce pipeline. These companies work to advance the well-being of craft workers, support best safety practices and deliver continuous skills training.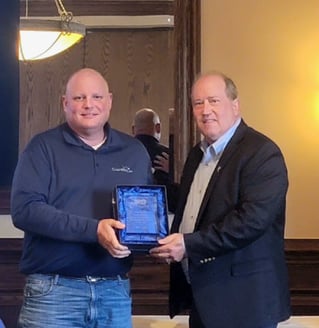 C3 recently offered a construction workforce development course developed by The National Center for Construction Education and Research (NCCER), a not-for-profit foundation. The curriculum is designed to prepare individuals to run a training department or launch a training organization. The intensive 10-month program meets twice weekly and covers 11 relevant topics in addition to a series of individual assignments and networking activities. Chamberlin's Quality and Training Manager Bradley Rowan received a Construction Workforce Development Professional Certification upon completion of this course in May 2022.
Subscribe Today!
Stay-in-the-know and subscribe to our blog today!