Industry Honors for Safety and Quality
Posted on: October 26, 2022 3 PM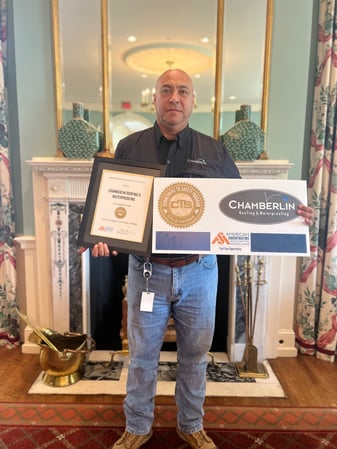 Chamberlin Roofing & Waterproofing has been recognized by established A/E/C industry organizations for their team's commitment to safety, quality and teamwork on their projects and their dedication to delivering more to their clients.
American Subcontractors Association (ASA) Houston Chapter awarded Chamberlin with Gold-Level Commitment to Safety (CTS) status. The CTS program was developed to increase the number of specialty contractors who uphold effective safety programs and training for management and employees. ASA recognizes companies with exemplary safety and health programs, site-specific safety and health processes as well as continuous progress in the area of employee safety.
Additionally, Chamberlin was an APEX award winner at the Associated General Contractors (AGC) Houston chapter's gala on September 24, 2022. Evaluation criteria for the awards program include quality or workmanship, contribution to the community, timely completion and difficulty of construction. The APEX awards recognize firms for their excellence in construction, their valuable contributions to the community and their demonstrated commitment to skill, integrity and responsibility. Chamberlin won a gold APEX award in the specialty contractor category of Renovation/Restoration for work performed on the POST Houston project in Houston, Texas.
In 2015, Lovett Commercial acquired what was once the city's massive Barbara Jordan Post Office. Construction began in 2019 to turn this 555,000 square foot building into Post Houston. The old post office now houses a food hall, co-working space, rooftop garden, live music venue and more. For this space to be ready for the grand opening in November 2021, roofing and waterproofing was necessary. Chamberlin kicked off the project to rectify the water intrusion in the tunnel, waterproof and roof the roof deck and install air barrier and membrane flashing systems at various locations around the building.
Chamberlin's roof scope of Post Houston, which serves as a rooftop park and urban farm above an occupied mixed-use space, was to ensure the structure below the rooftop park and urban farm was waterproofed and protected from leaks. Due to the fast-paced schedule on the roof the crew had to work in line with the general contractor and subs. This required a massive amount of coordination.
The hot-applied waterproofing had to be protected with plywood and insulation at most areas since different trades were working on top of the installation. Added penetrations such as piping, conduit and fasteners in areas where the waterproofing system was complete was a constant challenge as the crew had to make sure the system was not compromised as unsealed penetrations lead to leaks. Another large portion of the scope was the polyurethane grout curtain injection in the tunnel. Due to Chamberlin's expertise, Post Houston is fully watertight.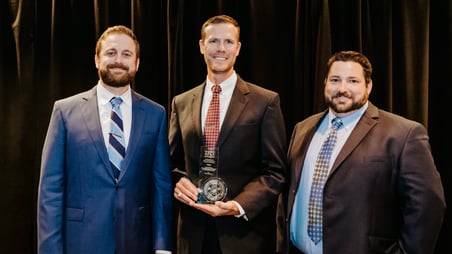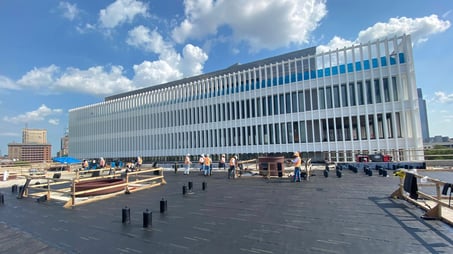 Subscribe Today!
Stay-in-the-know and subscribe to our blog today!