Elaine Molina - Project Accountant
Posted on: October 20, 2020 5 AM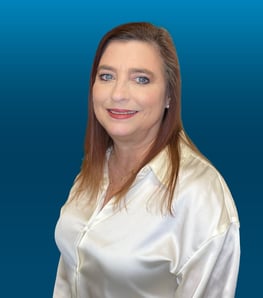 Experience:
Elaine worked for Black Millwork prior to joining Chamberlin roofing & Waterproofing. What she enjoyed most was the company's culture and core values, which have always been important to Elaine in her place of work. When she started working for Chamberlin, she was happy to realize it was a similar environment with a company who strives to take care of their employees.
A Day in the Life:
Elaine's day involves handling billings, certified payrolls, accounts receivable, monthly financials and miscellaneous duties. She files all bonds and lien notices for Chamberlin's projects in their Austin market and the list goes on!
Outlook:
Being reliable is one of the top things Elaine prides herself on. She strives to respond quickly to all tasks she is given. She believes when customer service gets done right, it can tremendously boost a company's bottom line. This leads to a strong, positive relationship between customer service and business success.
Outside the Office:
When Elaine is not working hard in the office you can find her enjoying the outdoors, especially swimming or reading. She also spends time hanging out with friends and playing pool. Word around the office is she's quite the pool player as she qualified in the American Poolplayers Association (APA) City Cup Tournament to advance to the next level tournament in Las Vegas. Elaine's greatest personal accomplishments include taking care of her mother at the end of her life and her wonderful marriage!
Subscribe Today!
Stay-in-the-know and subscribe to our blog today!